click here to see a
30 second promo video about the reunion
Coming soon to a reunion near you...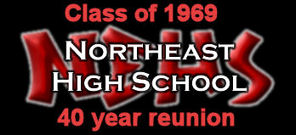 click here to hear from NEHS69's
"Hollywood" graduates... listen to this!
It's Arnold, Moe, Larry & Curly, Don Corleone, Jackie Gleason, James Bond, Goldfinger, Rodney, Cheech, Dirty Harry, James T. Kirk, Austin Powers, Dr. Evil, and more!