Northeast High School
Class of 1969

Forty Year Reunion
Information page

Welcome to our reunion information page where you can find out everything
about our 40 year reunion and view our extensive photo album

Purchase commemorative NE69 shirts
or your elementary school shirt
a portion of the purchase price will be paid into our reunion fund
click here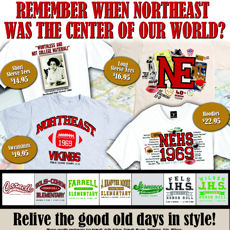 just print the order form, complete, and mail


You can see our 40 year reunion photos thru this slide viewer.
Click on the arrow key to advance to the next pic. Enjoy!






click here to see a
30 second promo video about the reunion
Coming soon to a reunion near you...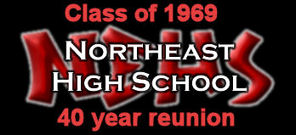 click here to hear from NEHS69's
"Hollywood" graduates... listen to this!
It's Arnold, Moe, Larry & Curly, Don Corleone, Jackie Gleason, James Bond, Goldfinger, Rodney, Cheech, Dirty Harry, James T. Kirk, Austin Powers, Dr. Evil, and more!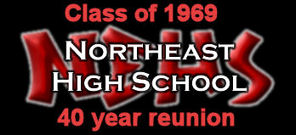 Our 40 year reunion
Photo album
(under construction)
"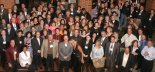 you can also use the viewer below

Northeast High School
Class of 1969



To update an address or get more information about our reunion please contact:
Pete Weiss

ne69news@aol.com

Forty Year
Reunion Committee
click here


--------------------------------



--------------------------------


[Back] [Return to Main Page]